Positive Behavior Support Program Activities
The Positive Behavior Support Program has five main activities: System-wide PBS, technical assistance and mentoring, person-centered planning, short-term individual assistance, and training and continuing education opportunities.
System-Wide PBS
We provide training, technical assistance, and coaching to help establish and sustain effective environments supportive of the three-tiered PBS approach. This approach includes establishing supports for all clients receiving services from an agency (Tier 1), targeted group interventions for those at risk of engaging in challenging behaviors (Tier 2) and intensive individualized interventions (Tier 3) such as a behavior support plans.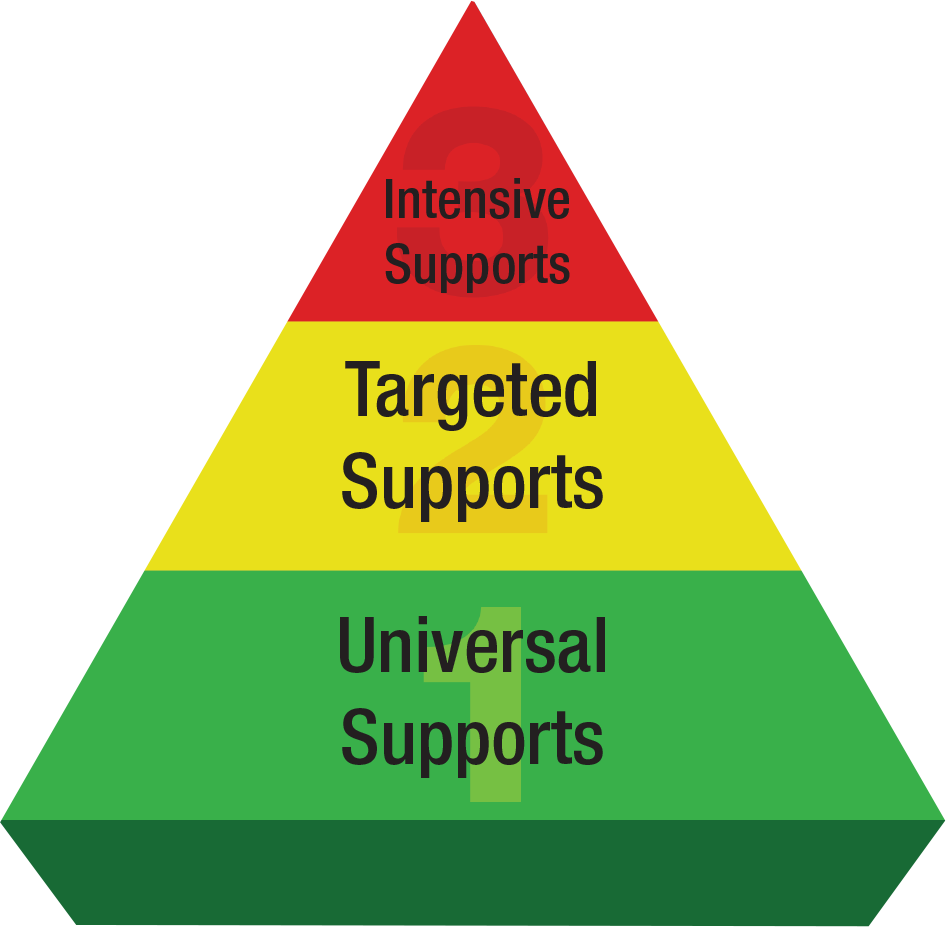 Technical Assistance and Mentoring
We provide technical assistance and mentoring to help teams find solutions for challenging behaviors. This consists of providing guidance and feedback to professionals conducting functional behavior assessments and developing behavior support plans or leading team brainstorming activities. When an individual who is already receiving behavior support services requests individual assistance, we will work with the individual's team to provide technical assistance and mentoring.
Person-Centered Planning
We provide person-centered planning to individuals as well as agencies working with individuals with disabilities. Person-centered planning helps participants develop goals and create an action plan for achieving these goals. We use tools such as Making Action Plans (MAPS) and Planning Alternative Tomorrows with Hope (PATHS) to graphically facilitate person-centered planning with the participant and their team and create a list of action steps for them to follow.
Short-Term Individual Assistance
We provide short-term individual assistance to a very limited number of individuals and families statewide who need help addressing challenging behaviors. Short-term consultation services are provided to individuals (who are not receiving Title XIX Waiver or other services for this purpose) and their families to help them find solutions for dangerous or life threatening challenging behaviors.
Training and Continuing Education Opportunities
We provide a limited number of trainings to professionals on topics such as person-centered planning, positive behavior support, and trauma-informed care.