Summer 2019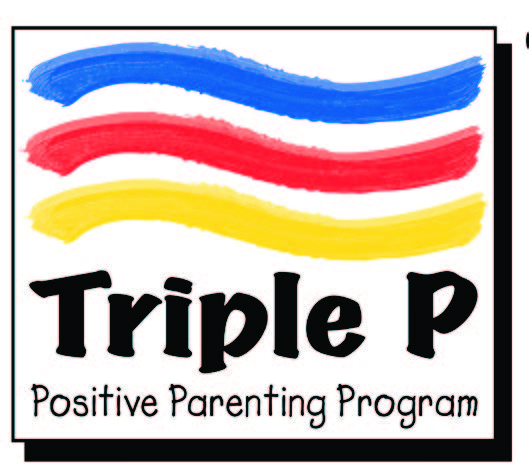 Download a copy of the Summer 2019 report report.
Positive Behavior Support Program is partnering with the WV Family-to-Family Program to become certified practitioners in Triple P Stepping Stones; an evidence-based parenting education program.
WHAT IS TRIPLE P?
Triple P aims to improve not only behavior of children but the family environment as a whole. It is a toolbox of parenting strategies and goal setting that can be individualized to meet your family's needs. It is all about making Triple P work for you.
Triple P at the CED
There are three forms of Triple P parent training currently provided by the Center for Excellence in Disabilities (CED) Family2Family and Positive Behavior Support (PBS) programs. Each of the training programs is designed for parents or caregivers who have children with a disability up to 12 years of age. Interested parents should be willing to commit to the entire length of the various training programs.
Stepping Stones Seminar Series
For parents or caregivers who are interested in general information about their child's development
Three 1-hour seminars (Positive Parenting for Children with a Disability, Helping Your Child Reach Their Potential, Changing Problem Behavior into Positive Behavior)
Provided by Parent Network Specialists
For more information: http://f2f.cedwvu.org/ or call 304-205-6434.
Group Stepping Stones
For parents interested in learning a wide range of parenting skills to promote child development and manage mild to moderate challenging behaviors
Parent practice in small groups with betweensession homework
Nine total sessions: Six 2.5-hour group sessions and three individual phone calls
Also includes two written family assessments completed by the family before and after the program (about 90 minutes each)
Provided by PBS Behavior Specialist
Standard Stepping Stones (Individual Sessions)
For parents or caregivers of children with a disability up to 12 years of age, who have moderate to severe challenging behaviors
Includes initial assessment, role-play, practice, and feedback with CED staff, with between-session homework
Ten 1 to 2-hour sessions, delivered in home or at CED clinics
Provides planning for "high-risk" situations and how to manage them
For more information: http://pbs.cedwvu.org/ or call 855-558-4296.
What is Positive Behavior Support (PBS)?
Positive Behavior Support is a package of evidence-based strategies to improve quality of life and decrease challenging behaviors. It teaches people new skills and alternative responses to replace challenging behaviors. This approach is positive, proactive and focuses on preventing challenging behaviors before they occur.
Purpose of the PBS Program
The purpose of the PBS program is to build workforce capacity to support individuals who have challenging behaviors. Intensive and collaborative work is completed with agencies who serve people with intellectual and developmental disabilities, traumatic brain injuries and other complex support needs to implement trauma informed positive behavior support. Through a person-centered approach, supportive, motivating and inclusive environments for individuals with complex needs are promoted.
Overview of Program Activities
The following program activities can help you prevent and improve challenging behaviors:
PBS Brainstorming

Consulting on how to implement PBS and increase quality of life

Technical assistance and mentoring

Guidance and feedback to professionals
Solutions for challenging behaviors

Person-centered planning

Develop personal goals
Create an action plan for achieving goals

Short-term individual assistance

Serve a very limited number of individuals and families statewide
Individuals must have dangerous behaviors and no services in place to address them and be at risk of out of home placement.

Training and continuing education opportunities

Limited number of trainings offered for professionals
Social work CEU's